Next Leda Tournament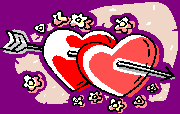 The Valentines Tournament
February 10, 2018
Doors open at 11:30
at The VFW #1500
38295 Pelton Rd
Willoughby, OH
Details Coming Soon

League Calendar
02/10/2018-Valentines Tournament, at VFW #1500
03/10/2018-King and Queen of Trails, at The Garage
03/18/2018-St. Patty's Hangover Blind Draw, Details Coming Soon
04/07/2018-Summer Rosters due in to the Office
04/25/2018-Summer Captain's Meeting, 7:00PM at Lino's
08/04/2018-Fall Rosters due in to the Office
08/29/2018-Fall Captains Meeting, 7:00PM at Lino's
09/7-9/2018-The Lake Erie Classic, at The Holiday Inn Mentor
11/21/2018-The Turkey Shoot, Location to be determined
12/01/2018-Winter Rosters due in to the Office
01/02/2019-Winter Captains Meeting, 7:00PM at Lino's
Current News
REMINDER: You can't add a player without first getting approval from the league office.
Memberships are valid September 1st to August 31st.
Drop boxes for score sheets have been placed at Stadium Grill, The Garage, and Linos. The score sheets will be picked up every Thursday at noon. If you choose to use this method to turn in your score sheet, it must be in the drop box before they are picked up on Thursday. If they are dropped after the pickup, scores will not be entered until the following week and penalty points will be assessed for being late.